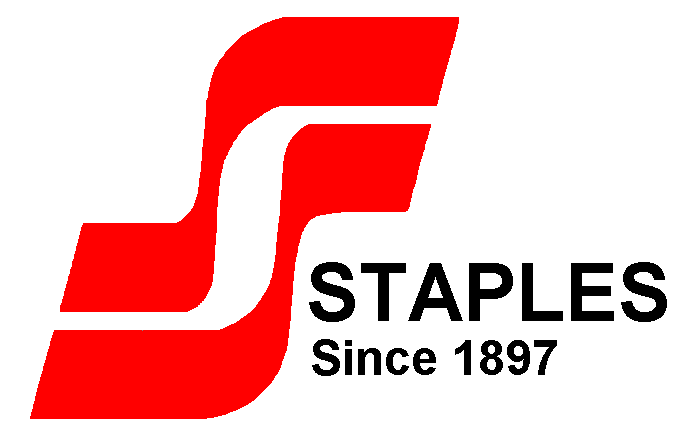 H.F. Staples & Co., Inc. was established in 1897 in Boston, Massachusetts, one of the cou
ntry's earliest makers of premium waxes. This is the only photograph we have of our founder and namesake. Although he passed away long ago, he left behind a proud legacy: he made one heck of a floor wax!
In the 1920s the factory relocated to Ship Ave. (pictured here) in nearby Medford ("Meffa", to locals), then to a larger, brand new plant on the Mystic Valley Parkway, where it continued to grow while making high quality waxes, cleaners, and paint removers.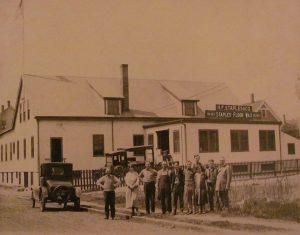 In 1972 a couple of high-tech refugees named John Stratton and Bob Johnson decided they'd had enough of dealing with Harvard and MIT PhD types and went decidedly low-tech: they bought the company.
The same year Staples acquired Newton Mfg. Co. of Hudson, NH, makers of a wood filler called
Miracle Wood®, our first entry into the wood repair category. Since then we've developed or acquired many other complimentary wood care and repair products. Today Staples offers a full line of wood repair choices to fix everything from the largest restoration job down to the smallest nicks and scratches.
In 1974 the new owners moved to the small town of Merrimack in southern New Hampshire. Here is an arial view of our factory. As you can see, we know a little bit about wood.
In 1982 Staples acquired Ladder Mitts from its inventor/painting contractor. While having nothing to do with wood care or repair, it sells in the same hardware and paint stores that carry our other products, and became our first ladder accessory and one of our most popular items.  Later on the Third-Hand Ladder Caddy and Gutter Mitts were also added to the accessory category.
In 2005 Staples welcomed the Williamsville beeswax and lemon oil line of natural furniture polishes to our family. Non-hazardous and based on colonial recipes, an unexpected benefit is that our factory now smells lemon-fresh every day!
John Stratton's sons Jim & Tom (left & right respectively) came on board in the early 1980s and now own and run the company with a staff of dedicated, long-term employees, some of whom have been with the company for over 30 years!
Thanks for visiting our site and learning about Staples. We hope we can help you out with your furniture care and wood repair needs.